In the "real" world, to buy a product you visit a store and look, touch, feel and smell the item you are considering purchasing.
You are able to see for yourself the colour, the feel, the tiny details all the elements that entice you to buy long before you even look at the price.
In the online world of eCommerce, many of these factors are difficult to convey.
It is important to find ways to address the gap between physical and digital shopping. That is where product images become a vital part of your listing.
Detailed product descriptions will let your customers know what your product's features and benefits are, but great images will speak a thousand words.
When a potential buyer finds your product on your website or platform search, the first thing that grabs their attention is the images.
Bright, sharp, high-quality hero images are a drawcard, then if the accompanying image deck clearly tells the story of how your product can enhance the buyer's life, the decision to "add to cart' becomes a no brainer.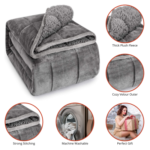 Tell a story with your images
After the all-important "hero Image" (a close up of your product on a pure white background) planning the rest of your images is critical in conveying all you need your buyers to know.
Lifestyle images are those images where you show how your product fits into various scenarios of use.  You can use these images to show your product in situations that the buyer may use. Eg: if you are selling a floor lamp, you could show it with a modern living room to show how it would work perfectly in such a room.
For a multi-use product, you could have an image that shows the various uses your product is suitable for.
Infographic type images are useful for highlighting the details of your product. Showing close-ups of important features help to show the quality and benefits of your product.
Images showing the dimensions of a product are another useful thing for your viewers to gain an accurate sense of the size of your product. A chart comparing your product to competitors can again outline why your product is superior to the rest.
Most of us like to take the "easy way" out of many things, and online shopping has become a quick and easy way to acquire products, and high-quality images make the decision to buy a little more comfortable.   If product images clearly show every aspect of the product like size, details, colours, etc. people are quick to purchase.
Create the Story
Knowing that these images are so important leads many eCommerce sellers to investigate professional product photography only to be dismayed at the high cost, especially if your item is a new, unproven product.  Many try to create their own images with some limited success.
Using ToffeePopTemplates the process of creating high quality, professional images is quick and painless.  A few well-shot images are easily dropped into the templates. Then, using Canva's huge library of stock images, the story of your product comes to life.