Simple Sweet Websites
BETA TESTERS NEEDED
Welcome !!
I am so pleased to see you are interested in my  idea to offer low cost websites built especially for eCommerce stores.
As you know, when you sell on Amazon or eBay you do not get to keep your customer's details.  This makes it difficult to create a relationship to enable buyers to continually buy from you.
Your own website is just that YOURS!   you control everything.  The downside to that is the tech side of this can be super daunting 🙁
That is where  our "Simple Sweet Websites" come in.  Built with the power of  WordPress and the super popular easy to use "divi" theme in conjunction with WooCommerce, these websites have the ability to be everything you could ever imagine.  ( which of course can add to the overwhelm many feel when venturing to a WordPress/WooCommerce site)
What we have done is build fully functioning simple websites that will get you started, but still have all the features needed to convert and make sales.
What we need now is YOU!!!   to make sure we have our procedures in place to make this a simple and easy journey for our customers, we are offering a deal for
5 Beta Testers….
Have your site built and installed on your hosting or ours
3 x 30 minute 1:1 calls with Sue:

1: to gauge your needs
2: to guide you through the workings of WordPress
3: to follow up and see what else is needed.
For your time you will get your new website at the discounted one time price of just $149
Scroll down the rest of this sales page to find out more and to secure your spot as one of our Beta Testers now.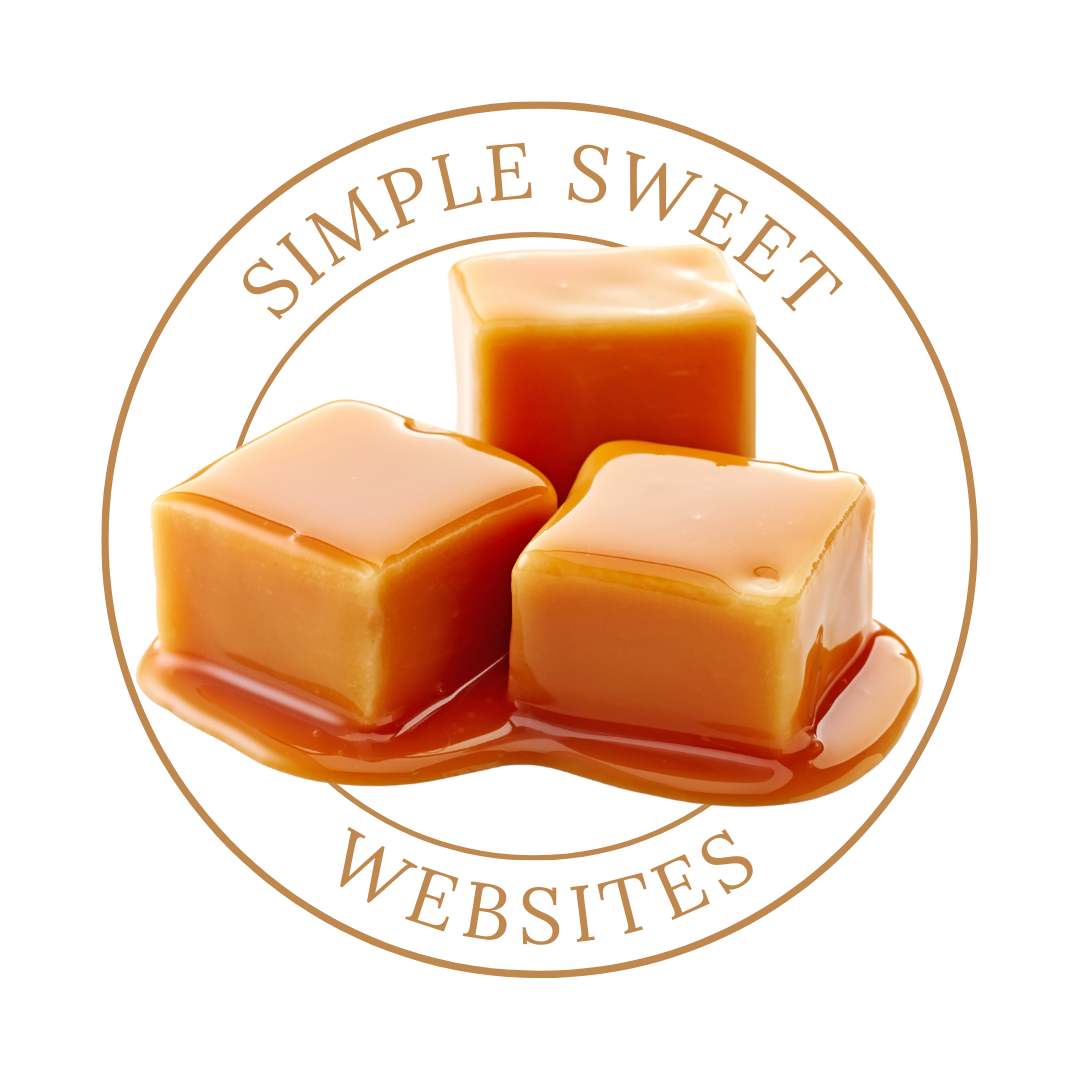 So… you want your own website to sell your products alongside your Amazon and/or eBay stores..
but, you're not really sure how to help make it happen and actually you are a little bit scared to embark on yet another learning curve.…
NEVER FEAR – SIMPLE SWEET WEBSITES are here 
Simple Sweet Websites are  (as the name suggests) simple  WordPress websites designed for bootstrapping ecommerce entrepreneurs just like you. 
At a LOW cost of just $199  ( Beta Testers pay just $149!!)
All you need to do is follow our step-by-step video tutorials to add in your products and business details.  Of course you are able to delve deeper and customise every aspect of your new webstore as you feel more comfortable.
In no time you will have a quality ecommerce site ready to sell, without having to learn code, pay an expensive designer or waste time and even more money.
What do Simple Sweet Websites look like?
Don't spend months trying to get your website up and running. Get a custom premade DIY-ish website built by our team in 14 days or less
Save months of setup – get your ecommerce site started now
While others waste time wrestling with WordPress plugins, Shopify Apps or working with the limitations of free site builders, , your new site will put you far ahead in the race to make sales.
So, is a Simple Sweet Website the right choice for you?
eCommerce is a profitable income stream for those who are willing to put in the work. But it is not always easy. Amazon and eBay take a large chunk of your profit and make it difficult to create a lasting relationship with your buyers.
Making sales on your own platform is a better, sustainable way to keep YOUR customers coming back without the distraction of many other sellers on a SERPS page.
A completed Website Ready to Launch
Your new Website is built with the power of WordPress and incorporates WooCommerce and the Divi theme. Divi is one of the most user-friendly, flexible themes available.
Easy to Follow Video Tutorials
Our tutorials make it super simple to make any changes you want to your website.  Add in your products, and some business information to your pages and you are good to go.
Equipped with a quick, easy and secure check-out process.
Mobile-friendly and responsive, so your customers can use their mobile phones and tablets to make purchases quickly and easily.
Add in in your text & images to the  pre-designed pages: Home, About Me & Contact Me.
Our powerful legal pages plug-in will create compliant policy pages in just a few clicks.
Built with the hugely popular WooCommerce platform, your Simple Sweet Website has everything you need for a professional ecommerce shop.
The true power of your own website is the ability to capture  your visitors email details.  Our included opt-in forms can be placed anywhere on your website.  Included Landing Pages are perfect for sending external traffic to  Amazon or eBay listings to increase session conversions.
Facebook and Google pixels track the conversion and performance of your ads, improve your search engine rankings and analyze your traffic sources.
Installation on your hosting or ours*, is free, you don't have to do anything.   (Simple Sweet Hosting is available as an add-on)
Why you need a Simple Sweet Website
At just $199, your Simple Sweet Website will save you hundreds of dollars in comparison to a bespoke custom designed site.
With so many things to do, building a complete website is probably the last thing on your mind.  Your Simple Sweet Website will be ready for you in 14 days or less.  
Simple Sweet Websites have been designed to be easy to use even if you have never built a website before.  Simple step-by-step video tutorials and no need to learn any code means you will have no problems.
After being online for many years, we know what is needed for an e-commerce store that works.  Everything is included in your Simple Sweet Website.